The ULYSSES Network Project has been funded by the European Commission since 2012 and started its 3rd 4-year period last October, in the midst of the pandemic. The two previous editions in 2012–2016 and 2016–2020 have set a firm base to the co-operation of now eleven European partners that include venues, festivals, academies, ensembles and music centres. The aim of the project is to offer opportunities to young contemporary classical music artists all over Europe. One of the results of the project is the ULYSSES Platform, home for all contemporary music enthusiasts!

The project has been coordinated by IRCAM (Paris, France) from the beginning. Partners in this 3rd period are Divertimento Ensemble (IT), Gaudeamus Muziekweek (NL), HfMT Hamburg (DE), IEMA (DE), impuls (AT), Mixtur (ES), Royaumont Foundation (FR), Time of Music (FI), Ultima (NO) and Warsaw Autumn (PL). A new feature is a stronger role of associate partners that include Klang Festival (DK), Festival Musica (FR), open music (AT) and Zagreb Biennale (HR). The associate partners is support the network, prolong certain activities and increase visibility for the young artists beyond the network, augment the geographic coverage and over time, and increase connections and cooperation perspectives for the network and the benefitting artists.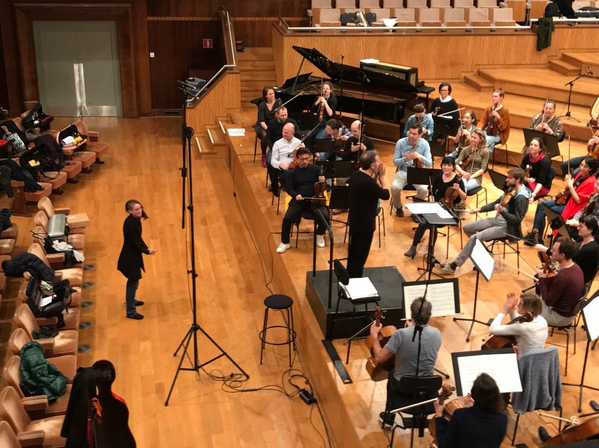 Winner of the ['tactus] Young Composers' Forum 2019 Natalie Dietterich
The activities supported by the ULYSSES Network Project can be gathered under 5 headlines:

# ULYSSES Journeys
Supporting careers of young talents on their journey to becoming mature professionals.
By offering concrete working experiences – workshops and residencies with relevant tutors and always in cooperation with other young or confirmed artists – in different production contexts, among which the young artists can define their own journey. By putting them on the path leading to professional commissions with European-wide tour dates.

# ULYSSES Ensemble
Each year the network publishes a call to select international young musicians who come together to form the ULYSSES Ensemble. The ensemble tours for one season through Europe and benefits from several work-sessions in different places, including rehearsals and a series of public concerts with world-class conductors while presenting a different repertoire at each stop. Performing alongside members from renowned professional ensembles, working with young or confirmed composers on their repertoire or on new pieces in the making – the ULYSSES Ensemble offers a unique opportunity for professionalization.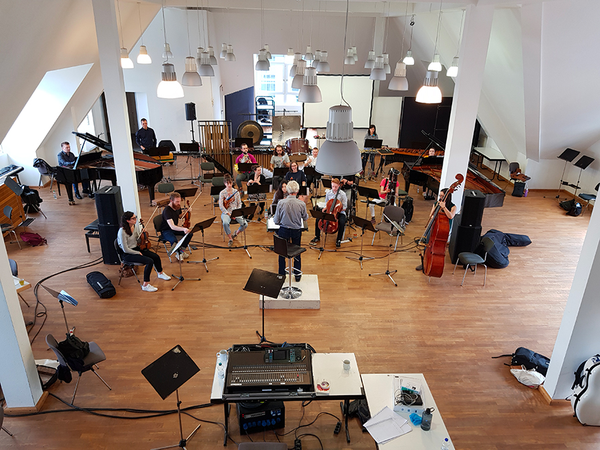 ULYSSES Ensemble and IEMA
# InSitu/ City
Putting young artists in the middle of different European social contexts and creating closer relationships with European citizens. The city, including its historical, cultural, political, and social facets, will be the focal point of these activities.
Tackling artistic creation not only from a musical point of view but also by establishing links to other relevant disciplines and art forms. With this shared approach, and resulting in multilayered activities, the project aims to highlight matters of central concern for Europe today.

# Collaboratory
Providing new perspectives on creative collaboration, questioning the authorship and "signature" of a work, and evolving in a situation where a collective of artists shares the responsibility for the development of an experience, a new work, or device.
Using this approach, aesthetic decisions are transformed into shared participative processes with methodologies that generate new questions and challenges. The objective is to create various creative processes for young artists, allowing them to reflect on their experiences acquired over time, in cooperation with others as well as in interaction with a specific context and audience.

# Replay musical heritage/ Young audiences
Audience development is an important aspect of the ULYSSES Project by recognizing the simple fact that today's young are tomorrow's audiences. In that sense, the ULYSSES Network offers activities to raise awareness of the role of art in society for young people between 12 and 18.
The youngsters are invited to become active themselves in the creative process and thus gain cultural awareness and agency. Beginning with an examination of a chosen reference work and learning about its particular historical and aesthetic context, the young participants are enabled to create and eventually present a new work by using their own means of expression.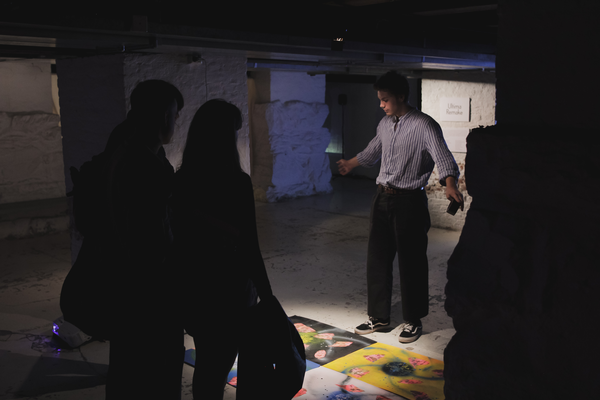 Remake Project at Ultima Festival 2019
Although many things are still uncertain, there is great list of activities for the year 2021 already planned, and more to come! Get to know the project, its partners and activities here. All the calls published during the project will also be announced on the ULYSSES Platform.

More info from: contact@ulysses-network.eu